PISCO SOUR
Master this popular classic and you'll be in demand at any party - especially using our Skinny Tonic Water. Tart, sweet and earthy, with a silky mouthfeel from the egg white, this Peruvian twist on a sour includes Angostura Bitters as an additional tasty garnish.
Skip To Recipe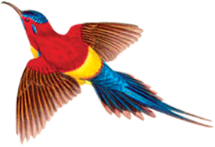 ingredients
50ml Pisco
20ml Lemon juice
20ml Sugar syrup
3 Dashes of Angostura Bitters
Double Dutch Skinny Tonic Water.
accessories
Rocks glass
Cocktail shaker
Strainer
Spirits jigger
Method
Pour 50ml Pisco, 20ml lemon juice and 20ml sugar syrup into a cocktail shaker and add a handful of ice
 Shake vigorously for 30 seconds and then strain into a glass
Top with Double Dutch Skinny Tonic, the Angostura Bitters and garnish with a slice of lime