OUR RUM POM POM RECIPE
Fresh, fruity and herbaceous! This cocktail is simple yet flavourful.
Skip To Recipe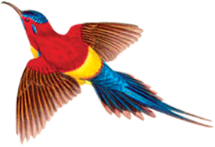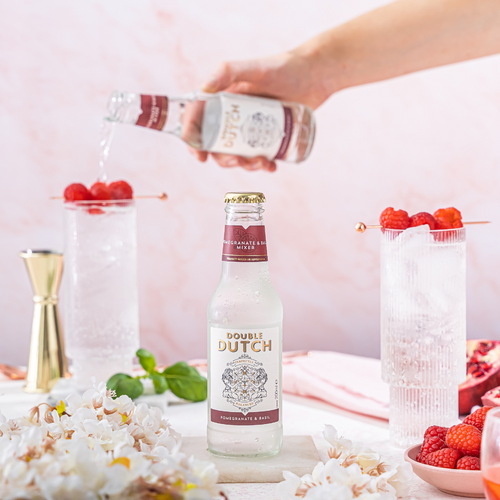 Why We Love The Rum Pom Pom
The The Rum Pom Pom is super easy to make and creates an incredible cocktails. With our Pomegranate and basil mixer you get all the flavour with less of the hassle when making the cocktail.
What is a Rum Pom Pom
A Rum Pom Pom is a cocktail made with rum and pomegranate juice. However, we're using Double Dutch Pomegranate and basil to make the process faster and easier.
Flavours
It combines the light and subtle notes of rum with the sweet and tart taste of pomegranate. With the basil it creates a refreshing and vibrant drink.
Ingredients of A Rum Pom Pom
We use three main ingredients within our recipe:
White Rum
We use white rum because it has a light and subtle flavour profile. We want the cocktail to be light and delicious making it perfect for cocktail parties.
Raspberries
We use raspberries as garnish for the top of the cocktail. Simply put 3 or 4 raspberries on a skrewer and place it on top of the cocktail. This creates a professional look instantly.
Double Dutch Pomegranate & Basil Mixer
Pomegranate & Basil Mixer is an epic combination of Mediterranean flavours. Pomegranate blends sweet and tart, giving body to cocktails, making this fruit a truly mythic mixer within the Rum Pom Pom.
Tools for a Rum Pom Pom
You do need a few bits and bobs to make a Rum Pom Pom.
Long Spoon
A long spoon is a must have for any budding cocktail maker.
Highball Glass
A highball glass is as its name suggests, high, its a tall thinner glass that contains around 240 - 350 ml. It taller than the shorter, lowball glass, often called an old fashion glass.
Spirits Jigger
A spirits jigger measures accurate amounts of alcohol for cocktails, wines and pretty much heavy alcohol. This is another must have and is used within almost every cocktail to ensure the correct amounts of liquid are being used.
ingredients
50ml White Rum
Raspberries
accessories
Long spoon
Highball glass
Spirits Jigger
Cocktail garnish skewer 
Method
Fill your glass with ice.
Pour your rum over ice. 
Top with Double Dutch Pomegranate & Basil.
Stir carefully until evenly mixed.
Garnish with raspberries on a skewer.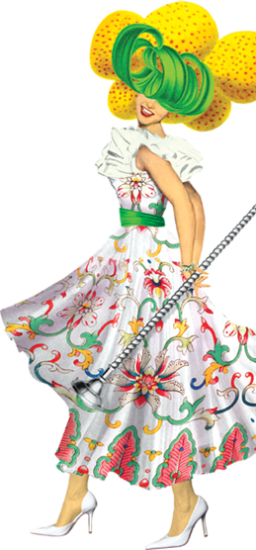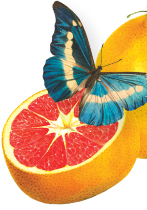 You May Also Be Interested In...
Why not try some of our other irresistible flavour pairings? We reckon you'll love…