OUR KYIV MULE RECIPE
Our spicy Ginger Beer really livens up this classic cocktail. Don't forget the bitters to balance the spice and citrus. Lime after lime...
Skip To Recipe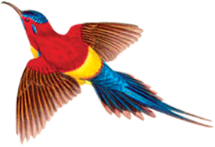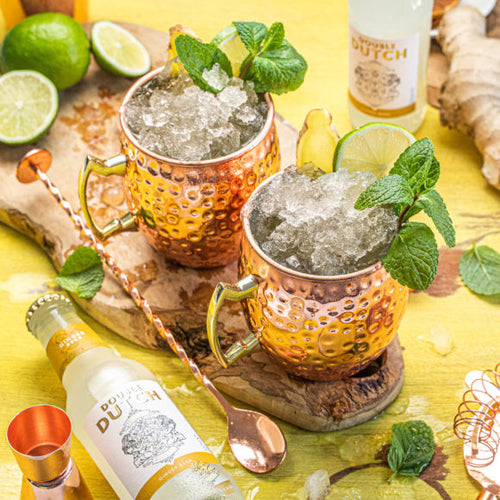 What is a Kyiv Mule?
A Kyiv Mule is similar to a Moscow Mule which doesn't actually have any affiliation to Moscow. The original Moscow Mule is name such because of the two key ingredients, Vodka and Ginger Beer. Vodka which is associated with Russia and Ginger Beer which is often described as having a 'kick' like a mule.
Ingredients in our Kyiv Mule Recipe
Making a Kyiv Mule is really simple, all you need is the following ingredients to make this delicious cocktail.
Vodka
Vodka is a must have in our Kyiv Mule Recipe. You can use any vodka you like within the cocktail.
Angostura Bitters
Angostura bitters is a concentrated bitter based on gentian, herbs, and spices. You can find this in most supermarkets, but you can also find it here.
Lime juice
We love using lime in cocktails as it helps cut through the alcohol and create a refreshing flavour. Simply cut a lime in half and squeeze the juice into your cocktail glass.
Lime Twist
Using the Lime from before (before you squeeze it), create a lime twist. You can do this using a sharp knife. Follow these instructions on how to do this.
Double Dutch Ginger Beer
A Kyiv Mule isn't a mule without the kick. In our cocktail recipe we get our kick from the Double Dutch Ginger Beer mixer. Simply add this at the end to fill up the glass and you'll have yourself an amazing cocktail.
Why a Copper Mug?
Copper mugs are used for making mules because it conducts temperature. Meaning when the cocktail is being created the mug takes on the temperature of the ingredients. This helps to keep the cocktail cold and frosty and enhances the flavour of the cocktail. As well as know, Vodka is best served icy cold.
ingredients
50ml Vodka
Angostura bitters
Lime juice
Lime twist
accessories
Copper mug (short rocks could also be used)
Spirits jigger
Method
 Pour 50ml Vodka and 15ml lime juice into a short glass or metal mug if you have one, load up ¾ full with crushed ice
 Fill to the top with Double Dutch Ginger Beer and stir gently to combine
Garnish by adding a sprig of mint and a lime wedge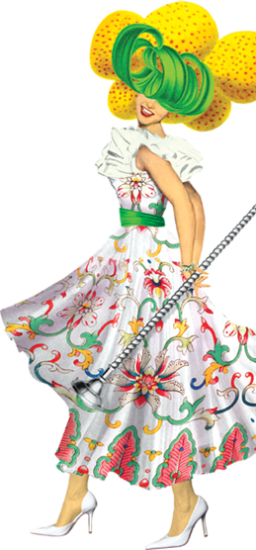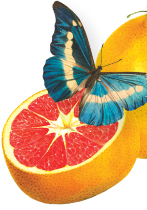 You May Also Be Interested In...
Why not try some of our other irresistible flavour pairings? We reckon you'll love…