LOW CALORIE SPICED RUM COCKTAIL FIZZ
Our low-calorie, light and airy Skinny Tonic Water pairs perfectly with punchy Spiced Rum in this wintery Double Dutch serve. Making a great low calorie rum cocktail.
Skip To Recipe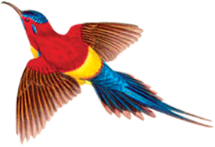 Why We Love Spiced Rum So Much
Spiced rum offers a bolder and bigger flavour than its white and dark rum siblings. This is thanks to the inclusion of baking spices, vanilla and other botanicals that make spiced rum burst with flavour.
What Makes Our Low Calorie Rum Cocktail Different?

We use Double Dutch Skinny Tonic Water within the cocktail, meaning we maintain and enhance all the flavours of the cocktail, but reduce calories and sugars.
What Make Spiced Rum Different?
The main difference is its flavour. Spiced rum has big and bold notes created by the spices we mentioned early, this makes the rum a good choice to use in various cocktails.

The History of Rum

Rum can be traced back to the 17th Century, however, we can date back 'wine sugar', which is suspected to be a former version of rum all the way back to the 13 hundreds.

History of Spiced Rum

So we know rum is old, but spiced rum on the other hand is a baby in comparison. It's actually difficult to pinpoint when spiced rum became a real product, as there is no standardised rule for what a spiced rum is. However, when The Captain Morgan Rum Company started offering spiced rum in 1984 the drink blew up.

Tools for Making a Low Calorie Spiced Rum Cocktail Fizz

You'll need the following tools:

Highball Glass

A highball glass is, as its name suggests, high. It's a tall thin glass that contains around 240–350ml. It's taller than the shorter lowball glass, which is often called an old fashioned glass.

Jigger Spirit Measure

Another must-have, a jigger is used to measure precise amounts of alcohol for cocktails, wines and pretty much all strong alcohol. A jigger is used while making almost every cocktail to ensure the correct amounts of liquid are being poured.
ingredients
50ml Spiced Rum
1/2 slice Orange
1 stick of cinnamon
1 Handful Ice
accessories
Highball glass
Spirits jigger
Method
Throw a handful of Ice into a highball glass
Pour over your Spiced Rum
Top with Double Dutch Indian Tonic Water
Finally garnish with half a slice of orange and a stick of Cinnamon
Now sip away!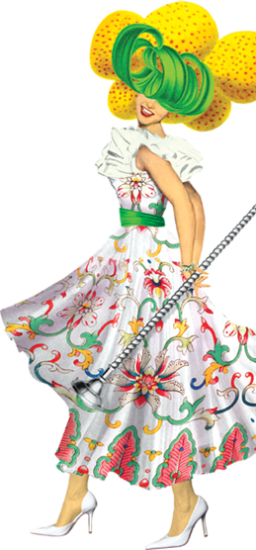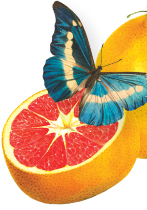 You May Also Be Interested In...
Why not try some of our other irresistible flavour pairings? We reckon you'll love…