BLOOD ORANGE & SPICE
Three types of Ginger in our Double Dutch Ginger Beer combine deliciously with Blood Orange Gin to create this fabulously tasty cocktail!
Skip To Recipe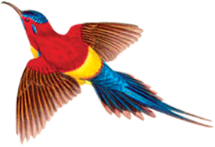 Blood Orange & Spice
Our personal favourite for a spiced orange cocktail, especially if you're looking for an alternative to Aperol!
In this delicious cocktail, we'll be mixing three types of ginger (using Double Dutch's Ginger Beer) with blood orange gin to create a fabulously tasty, spiced orange cocktail. Let's break down our ingredients so we know exactly what we'll be making!  
Spiced Orange Cocktail Ingredients
Blood Orange Gin
There are a number of different blood orange gins we could recommend for this cocktail, such as Whitley Neill's Blood Orange Gin. The citrus flavours of the blood orange match our ginger beer mixer perfectly. 
What is Blood Orange Gin?
A blood orange is a natural orange mutation with red-coloured flesh. The colour of the flesh is what causes it to take the name blood orange. It's a subtly sweet orange that has been infused with tangy red grapefruit and hints of tart cherries and raspberries. This flavour fits perfectly with the juniper and citrus elements of gin.  
Orange Wheel
Orange wheels are super easy to make. Simply slice an orange in the mid-section of the fruit, making sure you're very gentle. If you like the cocktail as much as we do, you can also buy pre-sliced and dried orange wheels, like here for example. 
Ginger Beer
Ginger beer is a sweet, spicy and aromatic fizzy drink that is typically non-alcoholic. This sweet and spicy flavour is great with the blood orange gin within the Spiced Orange Cocktail.
Our Ginger Beer Recommendations
Maybe we're slightly biassed, but we believe our own Ginger Beer is perfect for this cocktail. Double Dutch's Ginger Beer blends three different ginger varieties to get the ideal balance of heat, spiciness and earthiness. We use a hint of lime within our Ginger Beer for a fresh, citrus flourish.
What You'll Need
You will need three things to make this fabulous cocktail, these are: 
A Long Spoon
A long spoon is a must-have for any budding cocktail maker. 
Rocks Glass
A rocks glass is known in many different names, such as whisky glass, lowball glass or, more commonly, a tumbler. It typically holds around 4 to 10 ounces of liquid (or 118.294ml to 295.735ml) and is used for a number of different cocktails.
Jigger Spirit Measure
Another must-have, a jigger is used to measure precise amounts of alcohol for cocktails, wines and pretty much all strong alcohol. A jigger is used while making almost every cocktail to ensure the correct amounts of liquid are being poured.
Our Spiced Orange Cocktail Recipe
ingredients
50ml Blood Orange Gin
1 Orange wheel
1 Handful Ice
accessories
Long spoon
rocks glass
Spirits Jigger
Method
Fill the glass with as much Ice as you prefer
pour in your Blood Orange Gin.
Top with Double Dutch Ginger Beer.
Stir carefully until evenly mixed.
Garnish with an Orange wheel.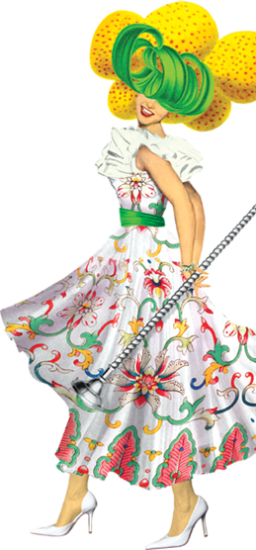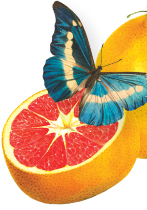 You May Also Be Interested In...
Why not try some of our other irresistible flavour pairings? We reckon you'll love…