VODKA BLOODY MARY SPRITZ
A festive Bloody Mary isn't complete without our Bloody Mary Soda! So get started on your own with this easy to follow recipe. 
Skip To Recipe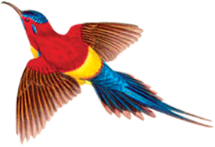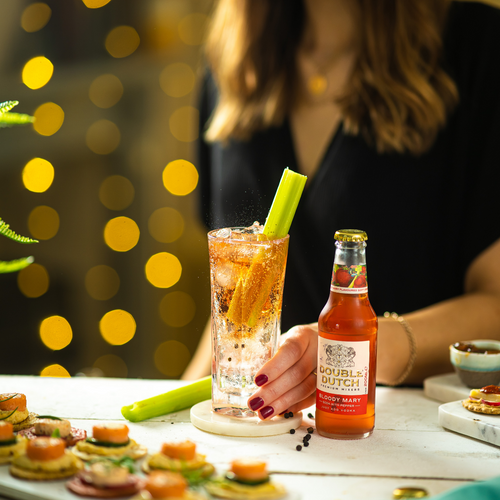 Here is our Best Vodka Bloody Mary Spritz!
The Bloody Mary is one of the world's most loved and known cocktails. It has a brilliant ability to kickstart anyones mornings and is the perfect way to cure (kind of) a hangover. Hair of the dog anyone? In our best vodka bloody Mary spritz recipe we aim to add a bit of sparkle to your Sunday afternoon cocktail.
The Origins of the Bloody Mary
The exact origins to this classic cocktail aren't clear, but it's thought to come from the mid 1930s, created by Fernand "Pete" Petiot, a bartender who worked at King Cole Bar in New York.
The Original Bloody Mary
The Bloody Mary has seen countless variations in its time, including our Vodka Bloody Mary Spritz. However the original Bloody Mary was thought to have contained vodka, tomato juice, Worcestershire sauce, black pepper, celery, salt, tabasco and lemon juice. Over time more and more insane variations have popped up, from bacon versions all the way through to lobster. We're not going to produce a recipe to teach you how to do this, but feel free to look it up. 
Making Your Vodka Bloody Mary Spritz
The reason this is our best Vodka Bloody Mary Spritz is because it taste incredible and is made in a matter of moments. You'll only need a few ingredients and tools and you'll be sipping on a fantastic cocktail in no time. 
What You'll Need
You will need to following ingredients:
50ml Vodka
You will need 50ml or a double shot of Vodka. We're not picky on which vodka you use, but if you need some inspiration and or want to try something new.
Garnish with 1 Celery stick
A good Bloody Mary requires a celery stick, but why? Well, a celery stick is the perfect aromatic topper to the drink as it balances out the spices and tomato juice. 
1 sprinkle Black Pepper
Your regular cupboard black pepper will work just fine for your cocktail. 
Top with Double Dutch Bloody Mary
The Double Dutch Bloody Mary Soda adds all the spices and flavour you need in your cocktail. But wait, a Bloody Mary Soda? Once you've tried it, you'll never go back…Starting with the fruity flavour of tomato, topped with aromatic basil, we add cucumber for coolness, pepper and chillies for a hint of fire and a splash of brandy vinegar to add a little bite to the finish.
1 handful Ice
As with almost all cocktails, a heap of ice makes the drink smoother and more refreshing.
Tools you'll need
Highball Glass
A highball glass is, as its name suggests, high. It's a tall thin glass that contains around 240–350ml. It's taller than the shorter lowball glass, which is often called an old fashioned glass.
Jigger Spirit Measure
Another must-have, a jigger is used to measure precise amounts of alcohol for cocktails, wines and pretty much all strong alcohol. A jigger is used while making almost every cocktail to ensure the correct amounts of liquid are being poured.
A Long Spoon
A long spoon is a must have for any budding cocktail maker. 
ingredients
50ml Vodka
Garnish with 1 Celery stick
1 sprinkle Black Pepper
Top with Double Dutch Bloody Mary 
1 handful Ice
accessories
Spirits jigger
Long spoon
Highball glass
Method
Heap in a generous helping of Ice to your highball glass. 
Pour in your chosen Vodka spirit.
Top with our Double Dutch Bloody Mary Soda and stir.
Garnish with a fresh celery stick and a sprinkle of black pepper!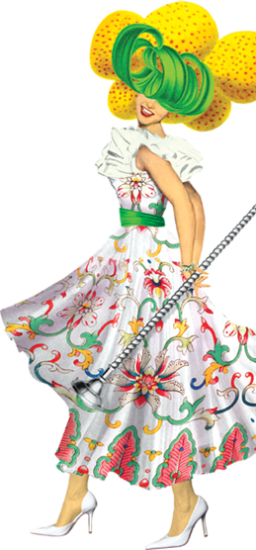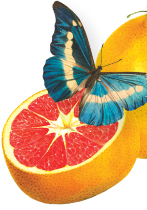 You May Also Be Interested In...
Why not try some of our other irresistible flavour pairings? We reckon you'll love…