Why We Love This Margarita Recipe
For your next taco night you should definitely be adding our chilli margarita cocktail recipe. Margaritas and tacos are a food and drink pairing made in heaven. Why do we love this recipe so much?
Try Something a Little Spicier
We'd normally see fruity margaritas, especially around summer time, but maybe its time to try something a little spicier. Especially when pairing with food, the spice of a chilli margarita spritz is second to none.
What You Need to Make This Cocktail
Our spicy margarita recipe doesn't require much equipment and is super quick and easy to make. You don't even need a cocktail shaker.
Rocks Glass
You'll need a rocks glass, its basically a short tumbler with a thick and heavy base. Its called a 'Rocks Glass' because the drinks served within are typically served with ice, or on the rocks.
Sprits Jigger
A must-have, a jigger is used to measure precise amounts of alcohol for cocktails, wines and pretty much all strong alcohol. A jigger is used while making almost every cocktail to ensure the correct amounts of liquid are being poured.
A Long Spoon
A long spoon is a must-have for any budding cocktail maker. 
Ingredients For Our Spicy Margarita
Any spicy margarita needs to add some heat, in our recipe we use Double Dutch Margarita Soda to add fire and ice, citrus and spice. You'll Also need the following:
Himalayan pink salt
All margarita's need to have a salted rim. The reason for this is that it prepares the pallet for the burn of the alcohol. It also prepares your senses for the flavours that are about to come, making your cocktail extra tasty.
Tequila Blanco
Not every margarita needs tequila, check out our vodka margarita here. We recommend Tequila Blanco as its extra smooth, but any tequila will give you a similar result. You can find Tequila Blanco in most supermarkets.
Agave
Agave syrup, is also known as maguey syrup or agave nectar. is a sweetener commercially produced from several species of agave, including Agave tequilana and Agave salmiana. If you don't have Agave handy, simple syrup, golden syrup or maple syrup also works.
Pineapple
Typically your margarita would feature lime wedge juice or lemon, however, in ours we've opted for Pineapple. We love Pineapple with tequila as it neutralises the harshness of the alcohol. This leaves you with the flavours of the tequila, syrup and soda water mix.
Double Dutch Margarita Soda 
Cucumber Margarita with Chilli Soda – slick with a kick. This Double Dutch cocktail soda starts easy with cucumber, but rapidly picks up the pace with Persian lime's subtle flavour. Add sweet pepper for an earthy warmth and finish with chilli for the sheer joy of a final flourish and you've got a margarita that balances fire and ice.
ingredients
Himalayan pink salt
Tequila Blanco
Agave syrup 
Double Dutch Margarita Soda
Pineapple
accessories
Rocks glass
Spirits jigger
long-handled spoon
Method
Wet the rim of your glass and dip it into the pink salt. 
Fill your glass with ice. 
Pour 50ml tequila.
A drizzle of agave.
Top up with Double Dutch Margarita Soda.
Garnish with a wedge of pineapple. 
Cheers and enjoy!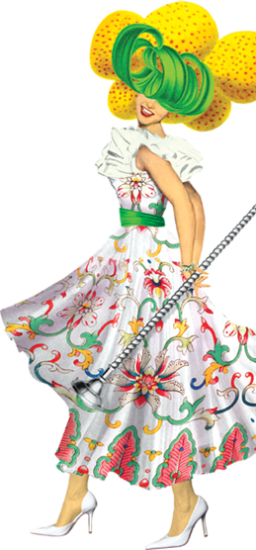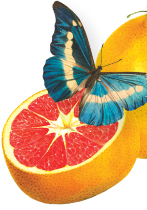 You May Also Be Interested In...
Why not try some of our other irresistible flavour pairings? We reckon you'll love…